Two years ago I worked with a client who wanted to loose 100 lbs. She paid for 12 hypnosis weight loss sessions, which included 12 healing hypno-coaching sessions, CDs, email accountability, educational information, assignments, and other resources.
She had tried many diets, supplements, cleanses, and spent thousands on things that didn't work including 15 years of therapy, which had not helped her lose weight. She had a long list of failed remedies, and she was absolutely convinced nothing would work, but wanted to try hypnosis.
Early life trauma kept her in a constant state of depression, hopelessness, and low self-esteem, which was treated unsuccessfully with medication.
In our sessions we began to focus on positive self-esteem, healing former wounds, new habits, stress relief and more. She began making progress and started feeling better.
Then after the fifth appointment, she suddenly stopped coming. It was sad because she started making real progress. After numerous attempts, and excuses on her part, I finally had to close her case. And, although I know she could definitely break through the resistance and blocks that keep her stuck, there was a part of her that did not really want to the success.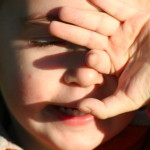 This is extremely rare occurrence in my business. Usually if clients pay out of their pocket, they want to see the sessions to the end. I can only hope this woman will reach a place in her life where she believes she deserves to achieve her goals, and commits to following through.
If you are considering hypnosis, know that hypnosis cannot make you do anything against your will. However, it will absolutely transform your life if you want to make changes but are afraid of failure. It is the easiest way to achieve your goals. And we all like easy – who could ask for anything more.
THE TRUTH IS:
Studies reveal that group hypnosis is one of the most powerful, effective and easy ways release excess weight and achieve a healthy life.
An article from the Journal of Consulting and Clinical Psychology, on a study conducted on hypnotherapy for weight loss treatment indicated that hypnosis is 30 times more likely to succeed among patients subjected to weight loss programs.
A two-year research of 109 overweight patients, who underwent behavioral treatment using hypnosis therapy for weight management also yielded positive results, and post treatment follow-up for two years significantly resulted to sustained weight loss.
No matter how difficult or challenging, keep moving forward and you will achieve your goals.
ARE YOU READY TO CONQUER YOUR WEIGHT LOSS CHALLENGES?
Contact me for a FREE consultation and SEE how HypnoCoaching can help you achieve your goals.
FORMER STUDENTS-CLIENTS: IS IT TIME FOR A WEIGHT LOSS TUNE UP?
If you've done some work and want reinforcement, inspiration and motivation, join me for a Tune Up Class.  Visit my calendar, sign up and attend one of my upcoming classes.
Weight Loss Class Details:
If you've taken the class before, you ONLY pay $10 at the door. And this includes a FREE Hypnosis Weight Loss CD from my friend DAN. Who could ask for anything more 🙂
Website:
WEIGHT LOSS CLASS CALENDAR
Class:
Integrity Coaching & Training Systems is a personal development company dedicated to your success. We provide individual and group hypno-coaching sessions for all ages. We provide help for weight loss, confidence, healing past events, smoking cessation, sports performance, study skills & test anxiety, chronic medical conditions including fibromyalgia, chronic pain, stress, anxiety, fears, phobias, teeth grinding, nail biting, bed wetting and more. Please call for more information and special pricing.
Patricia Eslava Vessey PCC, CHt
Integrity Coaching & Training Systems
www.integritycoachingandtraining.com
(206) 459-2898
"In any situation, the best thing you can do is the right thing; the next best thing you can do is the wrong thing; the worst thing you can do is nothing." ~Theodore Roosevelt
JOIN US ON FACEBOOK HERE
YELP
If you need more help, give me a call 206-459-2898,
email: pevessey@gmail.com or visit our STORE and choose from our wide selection of healing and personal development recordings.
Wishing you overflowing success!
Patricia
©2016 Patricia Eslava Vessey… All Rights Reserved