Mindfulness
STRATEGIES FOR MINDFUL LIVING SERIES | Huffington Post
Mindfulness is a way of being. It is a process rather than a product or end result. To be mindful is to deliberately draw our attention to, and stay connected with, what is occurring, both internally and externally, without judgment. It is being in the present moment, alert and aware of how we are feeling, including what we are seeing, thinking and doing.
A helpful way to understand mindfulness it is to think about what happens when we are taking a shower. When we shower, we may be instantly aware of stepping in the shower and beginning to shampoo our hair, but soon after, our minds are wandering to some event in the future or past. We may be reliving conversations, thinking about our to-do list, or solving problems, etc. We are anywhere other than in the present moment. We have essentially removed ourselves from fully experiencing the act of showering.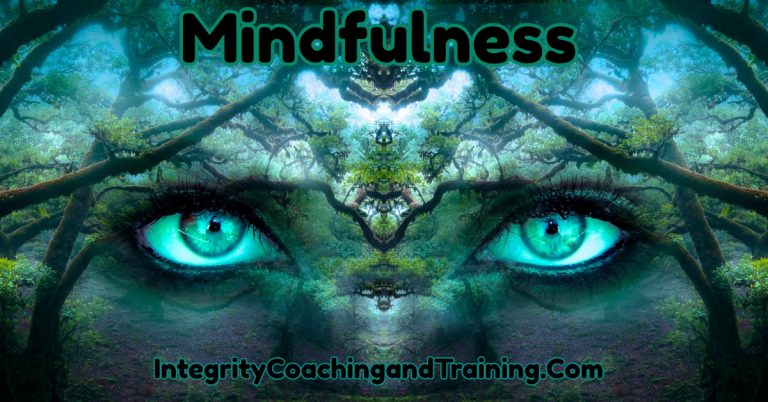 In this advanced era of wireless devices and other distracting gadgets, we've become disconnected from ourselves and our experiences. This makes us vulnerable to instant gratification-based decision making instead of making decisions based on how those decisions impact our lives. These distractions also rob us of being aware of and enjoying the present moment, whatever it may be.
At Integrity Coaching & Training Systems our Mindful Living series will put you in the driver's seat in the most spectacular car in the world; your life. This series will provide you with tips, tools, techniques and strategies to support you in Mindful Living.
The more mindful we are, the greater the opportunity to choose how we want to experience life. With mindful living we can more easily choose to eat healthily, exercise more readily and speak to ourselves more kindly.
When our inner world supports us, our external life becomes empowering, rewarding and fulfilling. And isn't it good to know you can choose to feel love, happiness, peace joy and other helpful and self-supportive states?
Mindfulness Hypnosis Audios
Add these hypnosis recordings to your mindfulness journey. This hypnosis recording,
Mindfulness – A Self-Awareness Journey
Mindfulness – A Life In Balance
They will support you in your mindfulness practice by increasing and expanding your awareness. Enjoy these soothing and relaxing audios while learning to shift your focus between sensations inside the body and awareness around you. Purchase it in the STORE
You can heal, change and overcome a life time of unhelpful experiences with hypnosis, neuro linguistic programming (NLP), coaching and other energy psychology modalities. Patricia, at Integrity Coaching & Training Systems can help. She will help you discover and embrace positive ways to "be, think, feel and behave" towards yourself. With these tools you will unravel and disassemble those limiting, negative and destructive self-beliefs. And you will transform them into the success you desire and deserve.
Contact Patricia today for a FREE consultation. Let her answer your questions and tell you how she can help. Call or Text 206-459-2898. Or email, pevessey@gmail.com